Joe created this butterfly for a friend who donated about a ton (literally) of scrap metal. Some of the components were made from the donated metal. It's about the size of a real estate sign.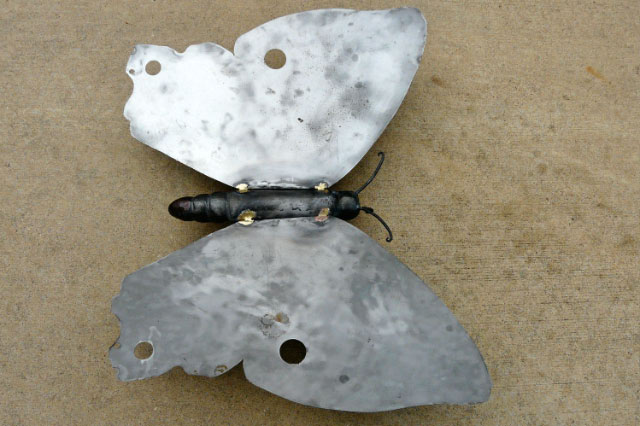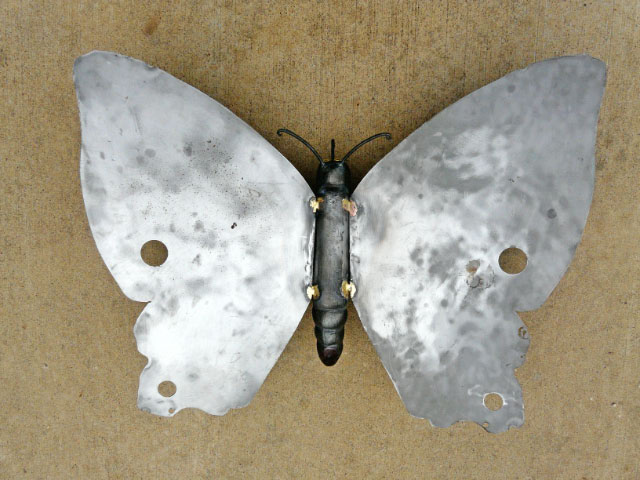 The body is forged from 1 1/2" schedule 40 black iron pipe. The abdominal rings and the neck were fullered hot using a hinged fuller hardy tool that Joe fabricated for this purpose. The two ends of the body were pinched off, also using the tool.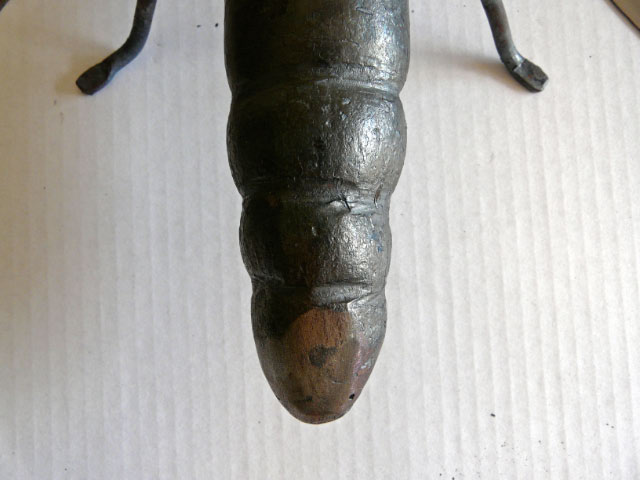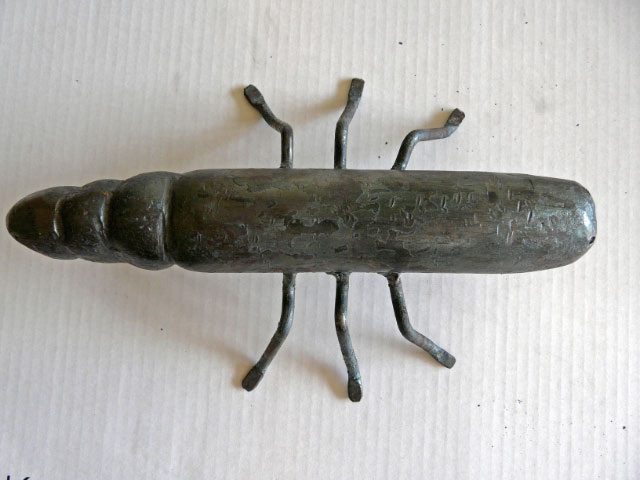 The legs are hot forged from 1/4" rod, the antennae and proboscis from 3/16" rod. Proboscis and antennae were tapered and an Archimedes' spiral formed on the ends using hammer on anvil. The legs, antennae, and proboscis were gas welded onto the body.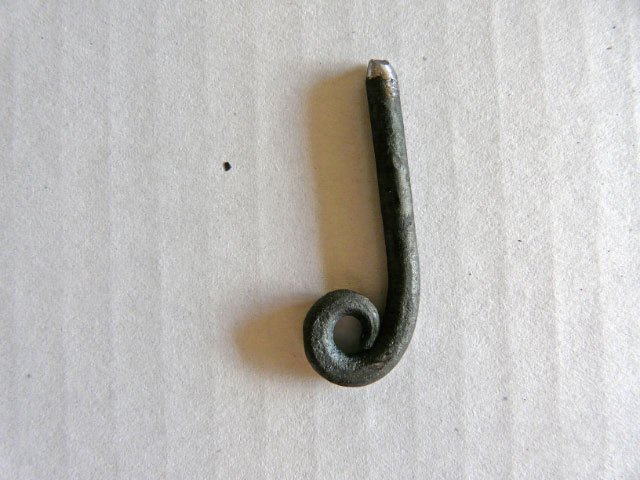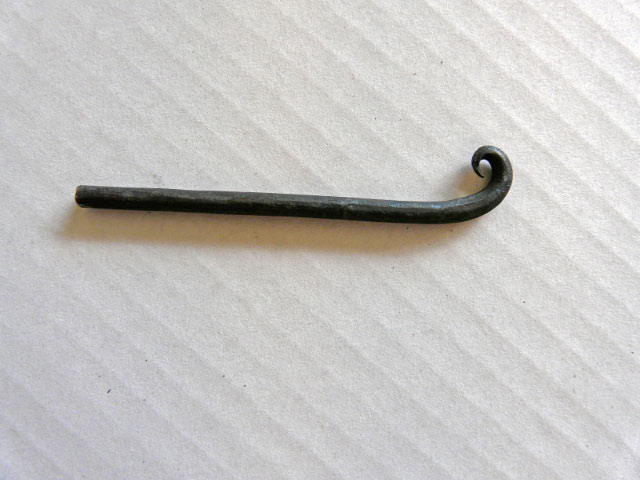 The eyes are brass upholstery tacks. They are press fitted into holes drilled in the face.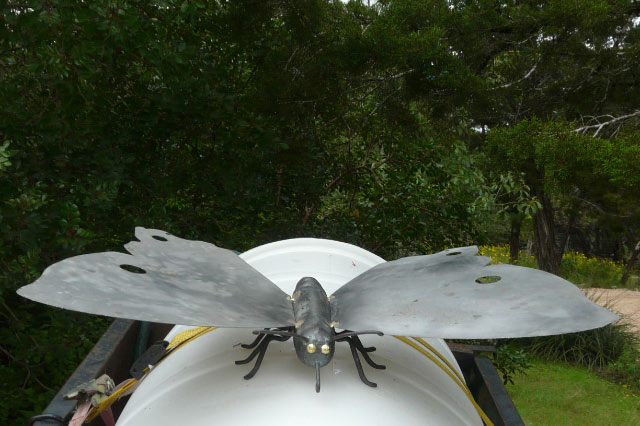 The wings are each cut using a plasma cutter from 1/2 of a real estate sign. Joe made the template from 1/4" birch plywood. Laura hand drew the outline on the plywood.
The wings are brazed onto the body.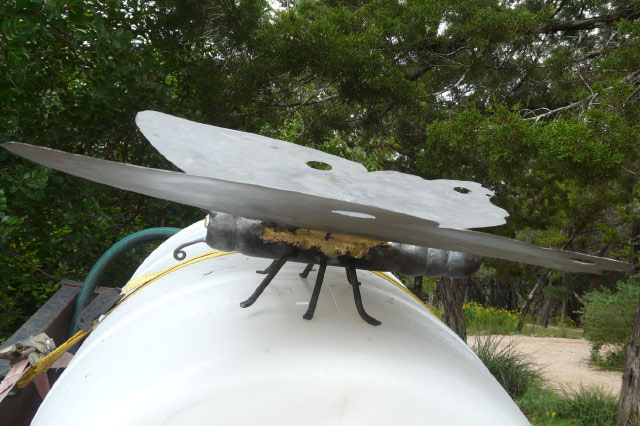 Exploded view. The legs have been tack welded on and the rest of the parts have been fabricated and ready to assemble.