SYBIL
This is my first yard art project. Sybil is a large spider that I conceptualized with lots of help and encouragement from my wife, Laura. I created Sybil in my Art Welding class at Austin Community College using techniques I learned there.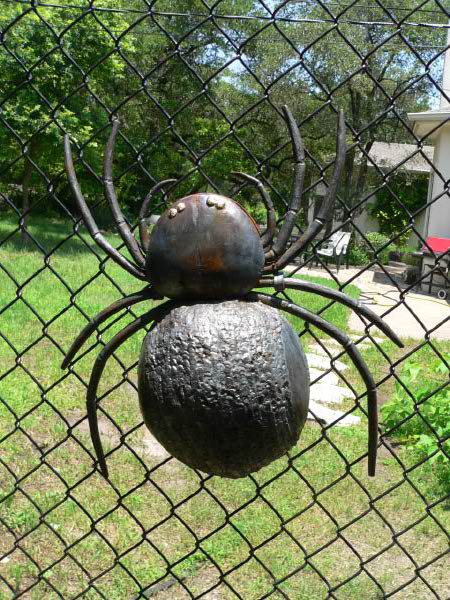 Sybil resides on our back yard gate until I can create a more appropriate web for her.
To give you an idea of Sybil's size, here are a couple of pictures showing her with our Shih-Tzu and also with part of my 12 EEEE shoe.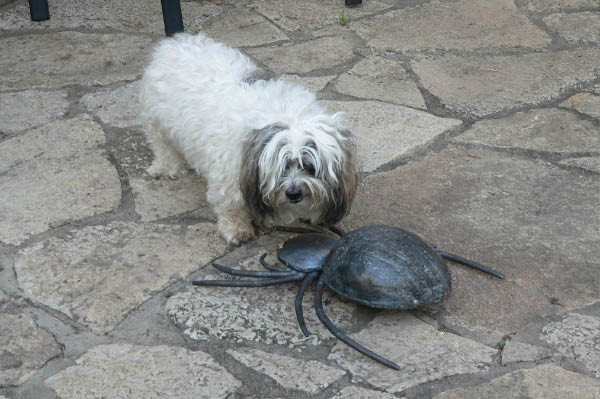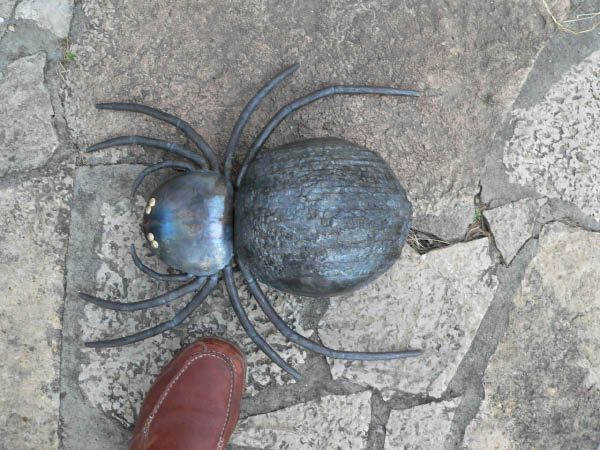 The large abdomen was created by attaching parallel arched 1/4" steel rods spaced closely together. Then the gaps were filled in by adding filler rod with an oxy acetylene torch.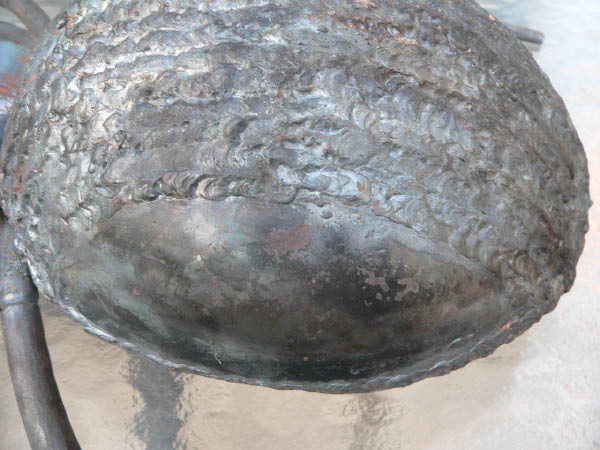 I am leaving the welds natural as it gives the back of the abdomen a "texture". The side plates are cold forged 12 gauge steel plate. Sybil's head and underbelly are hot forged, also from 12 gauge steel plate.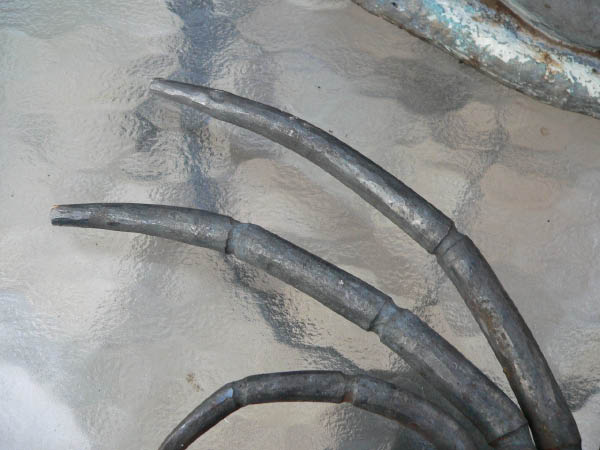 The legs are hot forged, each from a single piece of 1/2" round rod. First they were tapered with hammer on anvil. The leg joints were formed using a fuller tool and hammer on the anvil. Individual leg segments were curved slightly with a hammer on a cupped swage block.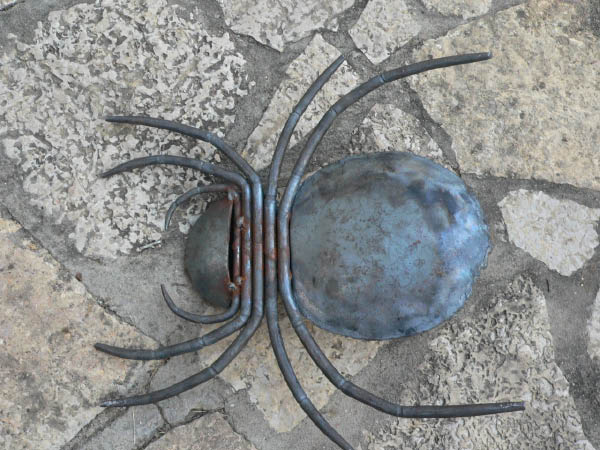 Leg pairs were then MIG welded together and attached to the bottom of the spider before the front and back half of the underbelly were welded on.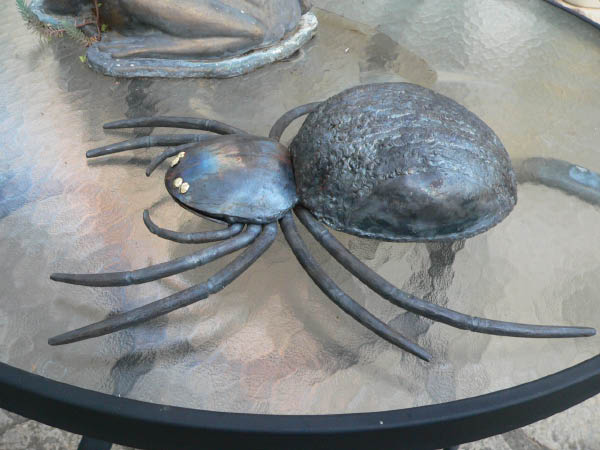 Sybil's eyes consist of 2 pairs of faceted brass thumbtack heads.