I made a pair of pretty simple and inexpensive braces to set the camper on when it is off the truck. There is only a single item on the list of materials - a 3/4" x 4' x 8' sheet of treated plywood! The supports can be readily dismantled and stored in the bed of the truck underneath the camper when it is loaded - doubles as a 3/4" spacer.
Step 1. Cut the sheet of plywood into four 2' x 4' sections.
Step 2. Cut a 3/4" wide slot one foot long in the center of the 4' side of each piece.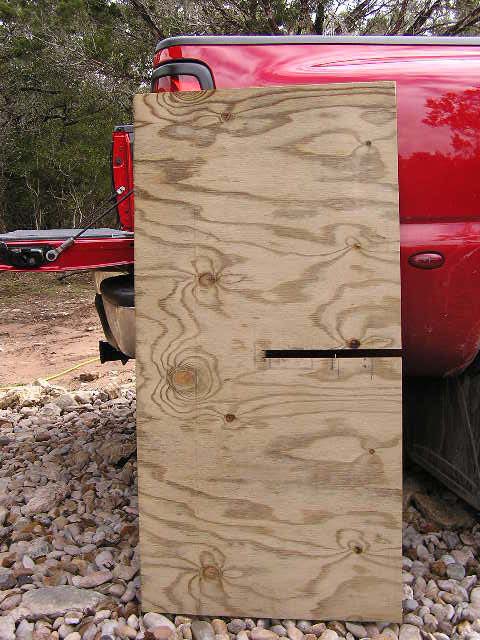 Step 3. Assemble "X" braces by aligning the slots of 2 pieces and meshing them together.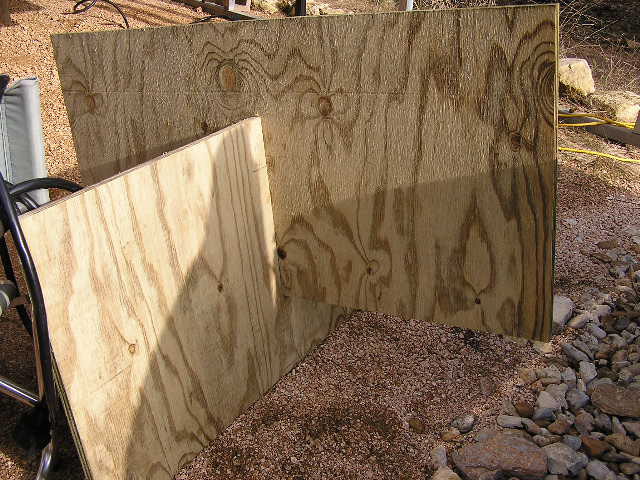 Step 4. Place the "X" braces under your camper and lower it down.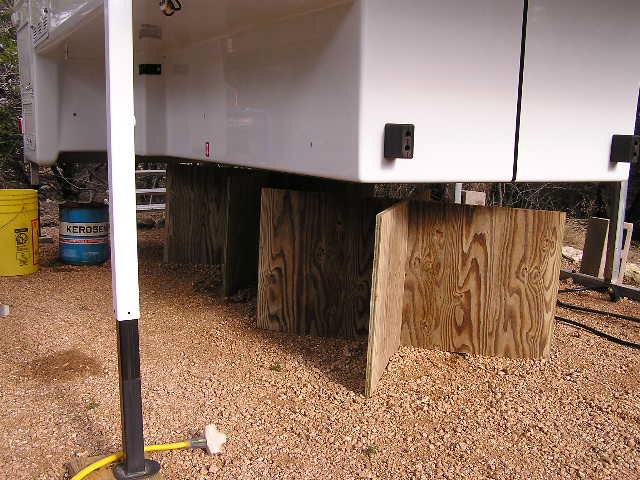 Notes:
1. I also place a second, whole sheet of plywood on top of the X-braces when I store it for long periods, to distribute the weight evenly.
2. Obviously, you could make the X-braces shorter or taller by starting with 4 pieces that are narrower or wider than 2'.
These work best on level ground, but you could shim them up some for uneven ground. I've thought about using 2x4 sections with a sloped 3/4" groove down the center, but haven't tried that yet.